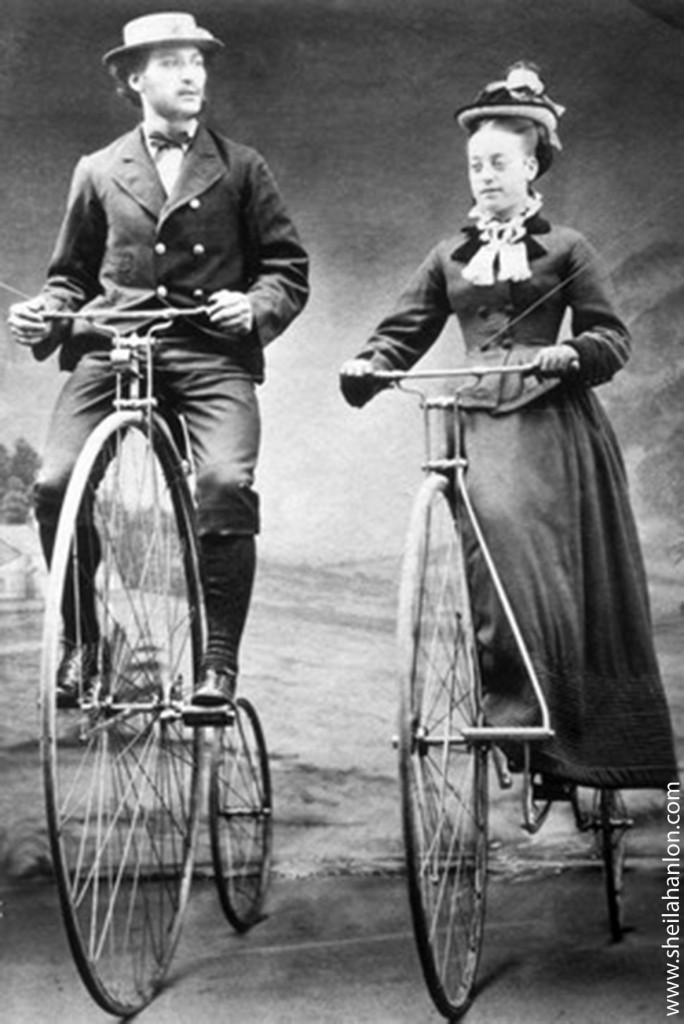 The Lady Ariel Side-Saddle Ordinary of 1874, shown above, is one of the most eccentric and innovative designs in the history of the bicycle as a gendered object.
The Ordinary, commonly known as the highwheeler or penny farthing, was first introduced in 1869 by French inventor Eugene Meyer. The design was popularised by James Starley, a leading English cycle manufacturer based in Coventry, in the 1870s. The Ariel was Starley's signature model. The fact it was adopted as a model for a female rider was highly unusual for the time.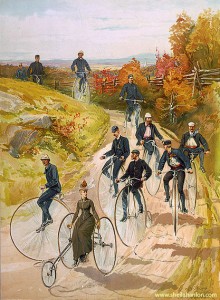 Highwheelers, including The Ariel, were produced with male cyclists in mind the 1870s and 80s. This was an age when highwheeling was popular as a sport and recreation among fit, young, men of means. These lofty machines were notoriously difficult to mount, propel, and control especially down hill. They were infamous for causing "headers." Highwheelers were prohibitively expensive, making them accessible only to men of means who could afford their purchase price, upkeep and storage, and who had the time and space to ride them. A staunchly homosocial and competitive culture developed around highwheeling. The risk and physical demands of highwheeling, coupled with it's association with masculine leisure pursuits, plus the incompatibility of the machine with long skirts precluded the involvement of women.