Wheelwomen: An index of inspiring lady cyclists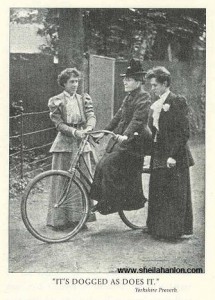 Wheelwomen is a new page featuring short profiles of women who made cycling history. Many of these individuals appear on the margins of cycling history, but they deserve attention in their own right. The women profiled here were not only pioneering lady cyclists, but led accomplished lives in other ways as well.
This page toasts our cycling sisters past and present and contextualizes their experiences a-wheel. Watch for features on suffragettes The Pankhursts, activist Frances Willard, record-smasher Tessie Reynolds, society cyclist The Countess of Warwick, racer Beryl Burton and more.
The Wheelwomen Index
Click the thumbnails below to visit profiles for each wheelwoman.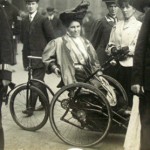 Rosa May Billinghurst

Flora Drummond

Millicent Garrett Fawcett

Sarah Grand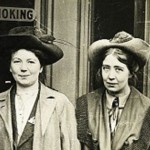 The Pankhursts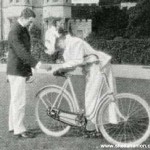 The Countess of Warwick
Know an inspiring wheelwoman?
Your contributions and suggestions are welcome! Please get in touch through the comment section or email sheila DOT hanlon AT gmail Dot com