"Cycling to Suffrage: The Bicycle and Women's Rights, 1890-1914″ opens at The Women's Library 21 March 2012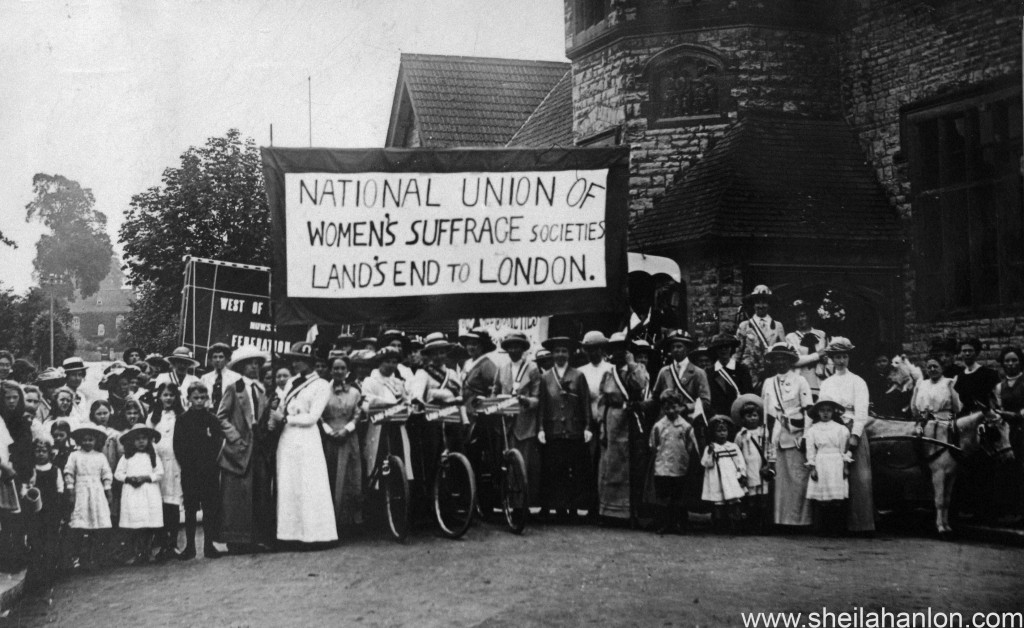 Cycling has long been associated with the emancipation of women, from the fashionable lady cyclists of the 1890s to the more politically motivated suffragette scouts of Edwardian times. This foyer display, curated by Vera Douie Fellow Sheila Hanlon, uses artifacts from The Women's Library to explore the politics of women's cycling in late nineteenth and early twentieth century Britain, with a focus on the suffrage campaign and some surprising revelations along the way.
Postcards and other items related to women's cycling from The Women's Library, including the original NUWSS Lands End to London postcard shown above, will be on display.
The exhibit opens Wednesday 21 March and runs until Saturday 8 September.

For further details, see The Women's Library website and Spring Program http://bit.ly/wN8Em3
Image: "Lands End to London," postcard, The Women's Library, TWL.2002.369, photographed by Sheila Hanlon 2011